Streeters: Week of Welcome
Last week was Week of Welcome, with free pancakes, beer gardens, and clubs fair.We asked new and old new and old students what they thought about WoW this year. Gifty Sabore — Arts I "I feel like the people here are very nice compared to my school. Like at my school, people kept to themselves. But here everyone […]
The post Streeters: Week of Welcome appeared first on The Gateway.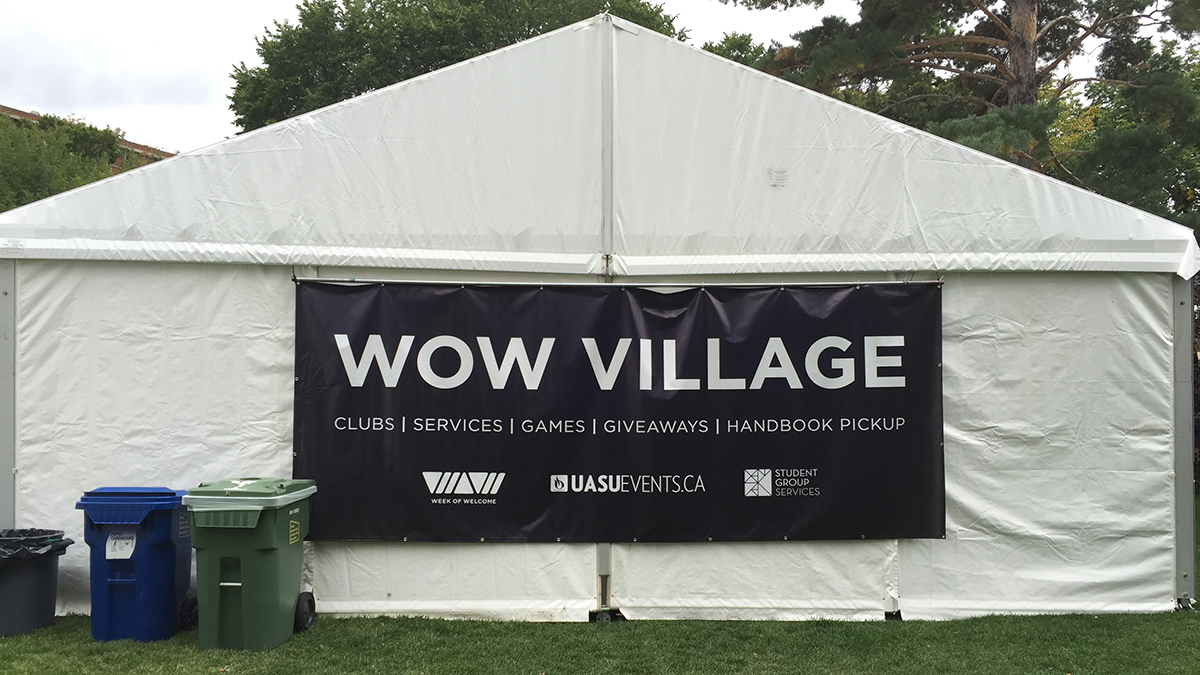 Last week was Week of Welcome, with free pancakes, beer gardens, and clubs fair.We asked new and old new and old students what they thought about WoW this year.
Gifty Sabore — Arts I
"I feel like the people here are very nice compared to my school. Like at my school, people kept to themselves. But here everyone is open and they talk to each other and that's the thing I like."
Fahad Ahammed — Computing Science I
"The outdoor club, the badminton club, these two really caught my interest because I really love badminton and going outdoors. I also looked for a soccer club but I couldn't find one yesterday, so I think I can find one today."
Lesley Dona — Arts IV
"(I love the beer gardens) because it's a place where everyone hangs out before everyone has to pack in the books and all that and it's a nice place to socialize with other people."
Gabriel Salata (left) — Mechanical Engineering Master's I
"The line was just cut off. They ran out of pancakes. I'm going to go home and cry. Yeah, that's it. No further comments."
Anna Hofmann (right) — Transfer student from Germany
"I've been here in the evening at beer gardens for half an hour. It was really nice. Its really different compared to German beer gardens. [In] German beer gardens, we're allowed to eat, and we get really huge glasses of beer as well, like a litre."
The post Streeters: Week of Welcome appeared first on The Gateway.